Unify Tattoo Company
3501 North Ponce De Leon Blvd.
St. Augustine, Florida 32084
Latest Tattoos
Monteverde Angel Sculpt…
Phoenix Tattoo…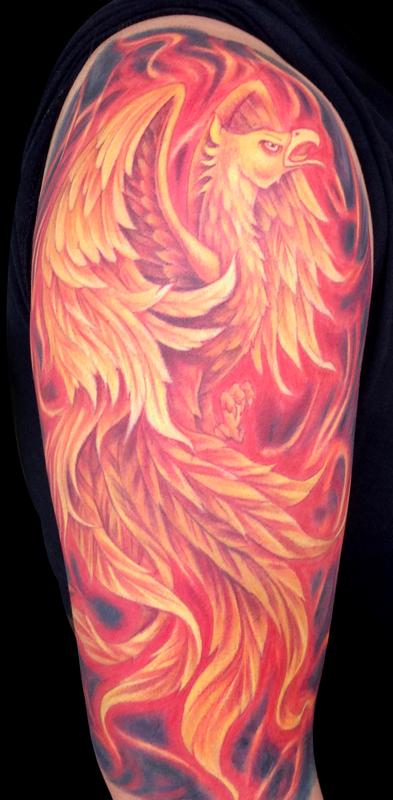 News
02.14.15
SATURDAY, MARCH 14th 11am-7pm we will be having our GRAND OPENING PARTY! There will be free food, drink, prizes, and a scavenger hunt complete with Cap'n Jack Sparrow! When the day ends, the party doesn't stop! Be sure to sign up for the Pirate Pub Crawl with Jack and be prepared to hear tales of hauntings, plundering, and some of St. Augustine's history!
Check out www.unifytattoofl.com under the events section for more details.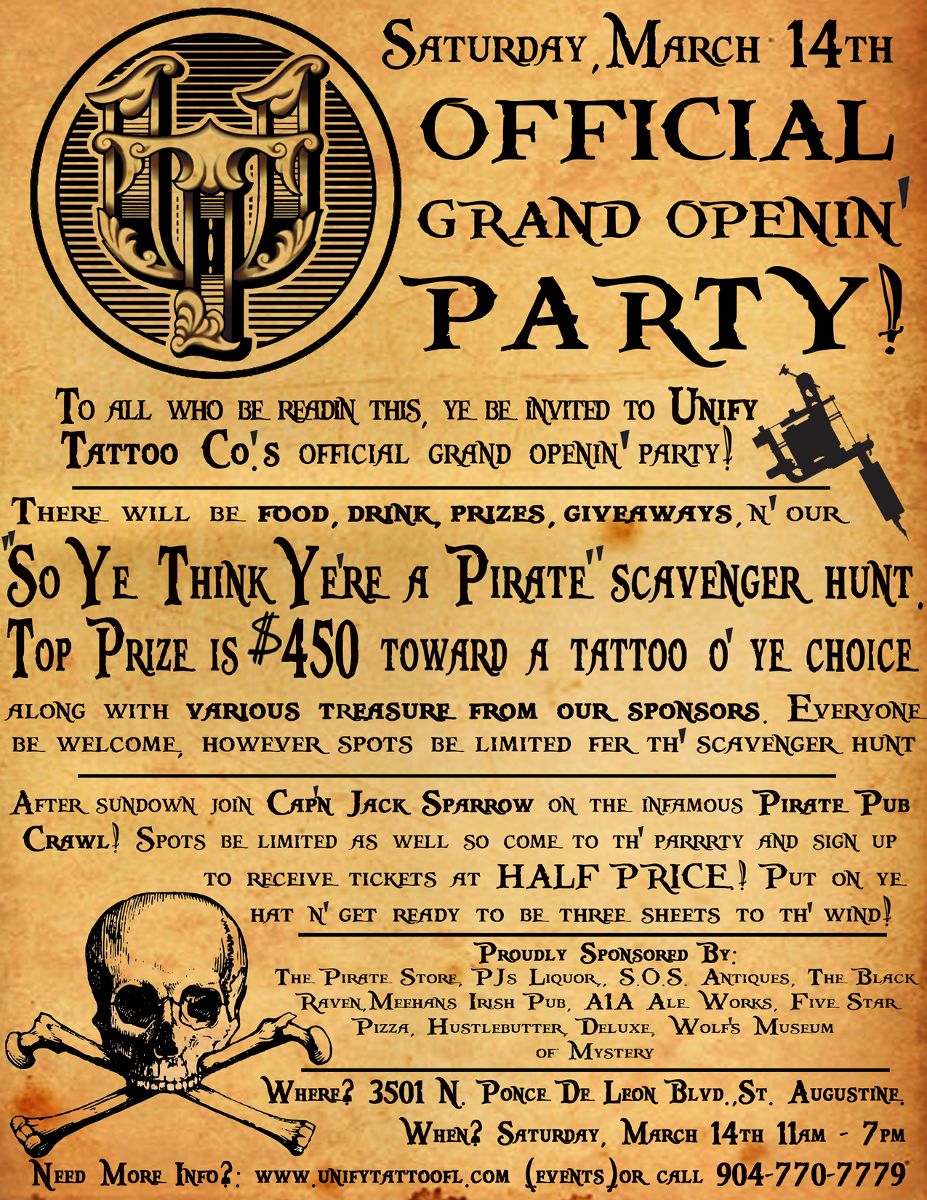 …
Read More
Press