Unity Tattoo
3501 North Ponce De Leon Blvd.
St. Augustine, Florida 32084
Latest Tattoos
Sun Conure Tattoo…
Rob Rutherford Tattoo M…
News
09.27.14
Unity Tattoo will be opening very soon! Once we are open be on the lookout for our GRAND OPENING FLYER! With the presentation of this card we will give you 20% off of your tattoo! E-mail, call the studio (904) 770-7779, or check the flyer for further details!!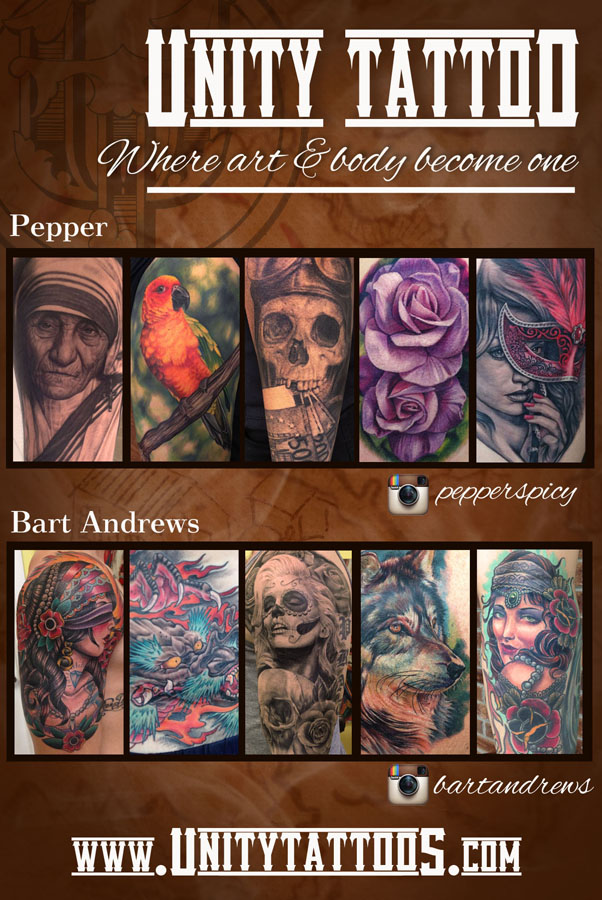 …
Read More
Press