April 19, 2016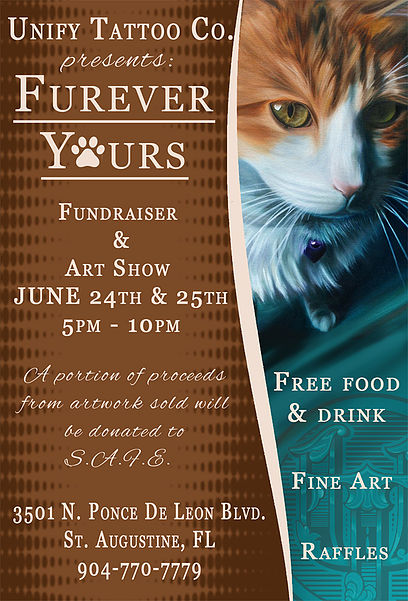 * For the month of June, a percentage of all tattoos done at the studio will be donated to the local animal shelter. If the tattoo is animal themed, a higher percentage will be donated to the shelter. In addition to this, if you receive an animal themed tattoo, you will be given a bonus item while supplies last.

* During this time, we will be accepting donations of quality dry or canned cat & dog food for the shelter. Bring in a small donation and you will receive a raffle ticket to win a gift certificate up to $150.00 value. Bring in a large donation of $50.00 or greater (with proof of purchase) and you wll receive a raffle ticket to win a free portrait of your favorite animal. Size limit for the portrait will be 6x6 inches, and must redeem a year within winning. Subject of tattoo cannot be transferred, and is good for an animal portrait only, no other tattoo design. Must be at least 18 & must be present to win.
* At the end of the month, June 24th & 25th, we will be holding an art show at our studio. A portion of artwork sold will be donated to the shelter. We will also be providing food each night supplied by DOS Coffee and Wine while supplies last. We will also have wine available supplied by PJ's Liquor while supplies last. The winners of the raffle will be announced on the evening of the 25th, at the end of the art show.
* From Noon until 4pm be on the lookout for S.A.F.E. here at the Winn Dixie Plaza. They will have animals available for adoption. If you have been considering a new furry addition to your family, now is the purrfect time! Come out and meet some of the fur babies, give them some love, make a donation, and show your support!!
For more information on S.A.F.E., or if you are interested in either adopting or volunteering, please check out: http://www.safe-pet-rescue-fl.com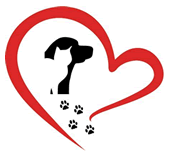 Participating Artists
Artist list will be updated periodically. Please check back for more updates and links.
Ashley Stover • Amy Kyryliw • Bart Andrews • Chris Blinston • Dan Berk • Gabe Tucker • Jason Eisenberg • Josh Lindley • Josh Jernigan • James Vaughn • Kurt Elkins • Megan White • Pepper • Stephen Taylor • Scott Olive • Timmy B. • Walter Lopez